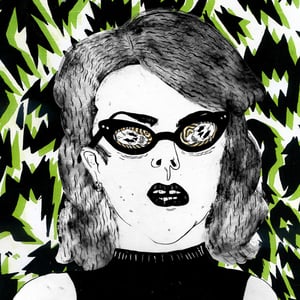 £

5.00 - On Sale
Ships around 15th Oct
Ltd 300 copies Green Vinyl
Tracklisting:
1. Quiggers Pure Indie
2. Jon Mann
3. Animal Man
4. Punk Perv
5. Swear to Me
6. Face Basement
FREE DOWNLOAD: http://soundcloud.com/italianbeachbabes/sealings-face-basement-1
Sealings is Liam Burbridge and Michael Cotter, they hail from Brighton, England and have been making a racket for quite some time now. Early releases saw them as a 2 piece utilising a drum machine which is still apparent on some of these recording, yet live they have been joined by a third member Scott Reeve on drums.
Previous releases have been on acclaimed DIY labels Clandestine Records, Tye Dye Tapes and Italian Beach Babes.
After winning crowds over at every awesome DIY show they've played in the last few years Sealings have started to gain wider recognition in the underground music community playing support to A Place To Bury Strangers and Dan Sartain as well as print features in ID magazine and Dazed and Confused.
This is their first release on vinyl. 6 Tracks of blownout, distorted noise punk. Heavy on the distortion and feedback Sealings harness all the best parts of punk, filter them through ear bleeding shoegaze esq feedback, black metal blast beats and outsider indie meanderings. Throw into the mix a broken drum machine which brings an industrial edge to the recordings and you have something that sounds ultimately unique in an age of by numbers lo-fi garage rock.