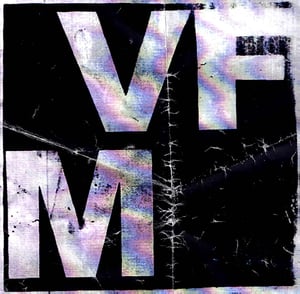 £

5.00 - On Sale
Ltd 300 copies clear vinyl
Meddicine:
1. Night Child
2. Poisons
3. With You Tonight
Vision Fortune:
1. _
2. __
3. ___
4. ____
http://meddicine.net/meddicine/
http://www.visionfortune.org/
http://italianbeachbabes.tumblr.com/
Italian Beach Babes is super excited to be releasing a split 12" EP between analogue synth siren Meddicine, and drone noise thrashers Vision Fortune.
Meddicine is an analogue electronic artist who plays synthesizers and keyboards over a backing track of industrial soundscapes. Clattering, throbbing and oscillating her way through old sounds and new, Meddicine produces some of the darkest, most-damaged and affecting electronic music you are likely to hear on this planet or any other. Her early work dragged you stumbling down a dark alleyway into a sonic hyperventilation. Her new songs from the 12" with Vision Fortune show a wider palette of warmer sounds, luring you into her pulsing incantations with sirenlike vocals and sweet melodies.
The Vision Fortunes have produced a new set of songs that feature on the upcoming split with. These songs exude POSITIVITY and GOOD VIBES and we think you'll have a real blast listening to them (we certainly had a blast making them!).